FREE Automotive Advice
Do you need to get your car back on the road, but need a little help?
Then this is the page for you. Just email a short description of the
automotive problem you're having, and I'll get in touch with you as
soon as I can.

P.S.
Please keep in mind that the
advice I give you is just
that, advice. In order to
give you a more accurate
solution to your problem I
would have to examine the
vehicle myself.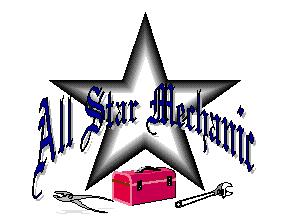 Enoe Alvarez
Phoenix, AZ
USA

Email:
all_star_mechanic@yahoo.com
Website:
Allstarmechanic.clickhere2.net